Nestlé has made of the promotion of equity one of the pillars of its business operations, by giving women access to opportunities in technical and industrial fields - areas previously considered exclusive to men. This approach is also applied by Nestlé within its subsidiaries in Central and West Africa region, enabling the emergence of new talent. Three women exemplify this ambition.
Do women have the same abilities as men? Can they excel in so-called men's jobs? More than 40 years after the establishment of Women's Rights Day, these questions continue to be asked as the hoped-for changes in gender equality are still struggling to materialize in many parts of the world. Nestlé has been present in Africa for decades and is committed to being an actor of this change through various initiatives, particularly within its subsidiaries.
" Our goal is to promote women, enhance their potential in a work environment full of respect and fairness. More diverse teams with more women in leadership make Nestlé an even better company," explained Mauricio Alarcòn, CEO of Nestlé in Central and West Africa, at this year's International Women's Day celebration, which has the theme: "Embracing Equity''.
"We are actively working on this," he continued, "because embracing gender equity leads to better decisions, stronger innovation and greater employee satisfaction."
Recognized for five consecutive years for promoting gender equality, the Nestlé Group, which intends to maintain its leadership and highlight women, has gone well beyond good intentions by choosing to put women in charge of some of its industrial units in Africa: in Angola, Côte d'Ivoire, and Nigeria. Positions in technical fields which are not common on the continent, and which have the merit of setting an example.
"We must believe in our dreams"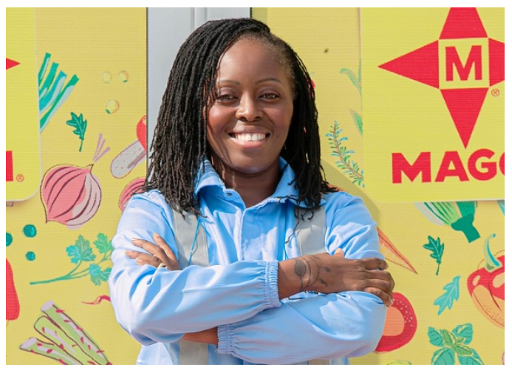 Joëlle Abega-Oyouomi, Director of the MAGGI factory in Yopougon, in the west of Abidjan.
"When you are a woman, you face prejudices that imply that your gender would come with constraints that would hinder your ability to deliver expected results or even remain a reliable talent in the long run," shares the Cameroonian who knows the group she has been with for over two decades now.
"What is surprising is that in the personal context, women, whether they are mothers, sisters, wives or friends, are known to be strong, hard-working, as well as great advisors. Why should it be any different in a professional setting? We must believe in our dreams. Nothing is impossible for those of us who are willing to learn, grow, perform, and take care of our physical and mental well-being," she says, knowing that she is a role model for young people looking for female figures in the sciences. 
Women should always aim to excel...
Julia Atta is another female leader who showcases Nestlé's commitment to gender equity A graduate of the University of Science and Technology in Ghana, she joined Nestlé in 2006 as an intern at the Tema factory, before taking over as head of the Mossel Bay Factory beverage production units at Nestlé South Africa in 2021. For her, "women can face challenges in balancing family life and work; for this reason, it is important that their work environment supports their uniqueness. ."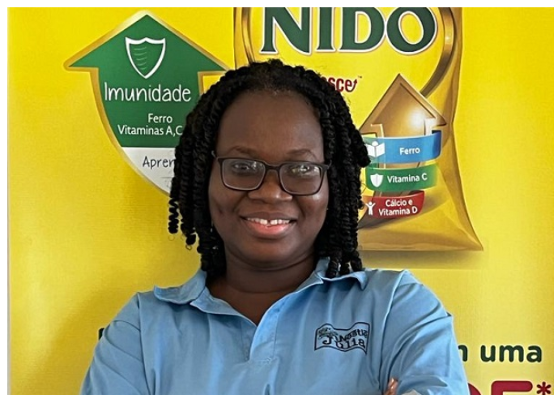 Julia Atta Director of Tofa factory, in Angola.
Beyond this journey, women's engagement can help to change things. "It's important for women to look for opportunities and leverage them. Some career opportunities may not seem to come at the right time in personal life. But, with some adjustments, it is often possible to balance opportunities with other things that matter to one's personal life. Women should always aim to excel in everything they do," she says.
"Diversity (...) improves decision making
Even when women are able to move up in leadership, beyond competence, they can have an even greater impact in the management of companies. "When there is a good mix of men and women, teamwork tends to be more balanced, helping to develop greater empathy between individuals. Diversity stimulates greater effort from everyone, which improves decision-making," says Bunmi Etti-Mfon, who has been managing Nestlé's production units in Agbara, Nigeria, for four years.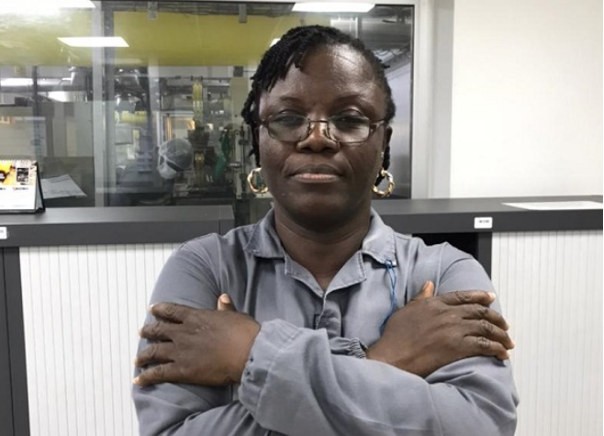 Bunmi Etti-Mfon MAGGI Plant Manager in Agbara, Nigeria.
For over eight years, Bunmi Etty-Mfon, was responsible for managing the performance of Nestlé factories in West and Central Africa, before taking on the role of head of the MILO production unit in Agbara, one of Nestlé's biggest businesses in Nigeria, in 2019. She will spend just five months there, before taking over the reins of the plant that produces MAGGI bouillons for millions of consumers in Nigeria.
"Developing a career at Nestlé as a woman and mother has been a rewarding and intellectually stimulating experience for me. I have contributed significantly to the launch of many new products in all categories. I have been involved in projects that have improved the efficiency of various production processes. Today, I continue in this trend, and I am currently leading some incredible initiatives that will increase productivity, reduce costs, and maximize customer satisfaction," she says.
These three women represent the changes that can be made to strengthen the leadership teams within companies through diversity and inclusion. "We've made good progress in our region toward greater gender equity in our company. We encourage our leaders to support an inclusive workplace, the use of Nestlé's unique paid parental leave program and innovative flexible work policies. Similarly, we have strengthened mentoring and coaching programs to help women reach their highest potential," says Fridah Muchina, Head of Human Resources for Nestlé Central and West Africa.